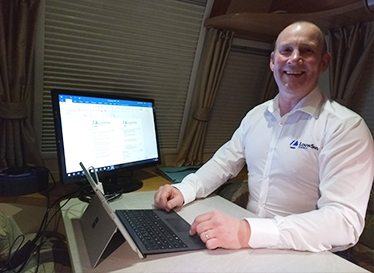 CEO and founder of Louwson Energy
About James Thompson
Business specialist with a central focus on energy solutions and project management.
After 15 years of management positions in road logistics, freight transport by rail and project management, I completed my Open University MBA program in 2006 and switched to decentralized energy solutions 2 years later.
In 2012 the company Gen-C ltd started up and became the UK sales partner for Motortech GmbH. Then become a dealer of Sandfirden Technics BV for England and Ireland. Over the years the company further expanded with a turnover of £ 2.5 million in 2017
Together with Roland and our valued partners in the sector, we hope to extend our previous successes and I look forward to offering our customers tailor-made, effective and high-quality energy solutions. We specialize in meeting our customer's criteria and filling in the gaps that are often not filled in at other companies if the customer is not put first. We both love working in the gas engine sector and delivering solutions for customers is what we live for!
In short, if you can dream it, we can deliver it!